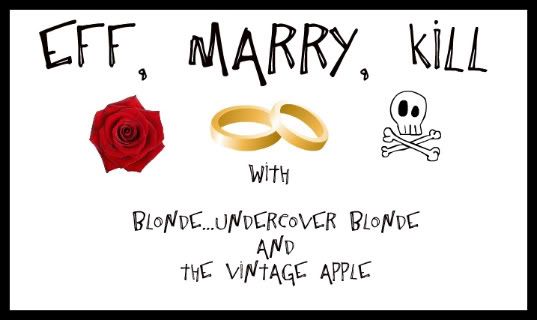 I am linking up for
"Eff, Marry, Kill"
hosted by
The Vintage Apple
and
Blonde.. Undercover Blonde
!
Eff
Barney,
the ladies man. Just because he is
legend... wait for it .... dary.
(if you don't watch the show that probably sounded really stupid)
Marry
Marshall. He is such the sweet husband but without being too sensitive. Not to mention he is hilarious.
Kill
Ted
. He is just so pitiful to me
(ps I am terrified we will never find out who the freaking mother is!)
Do you watch HIMYM? Which would you EFM?