From now on, Fridays are going to be all about fashion.
Each week, I am going to tell you about either a new purchase or my favorite not-so-expensive brand and expensive brand for different items.
There will probably be more favorite brand posts than new purchase posts since Josh has a firm hold on our budget.
My two favorite not-so-expensive brands for formal dresses are...
and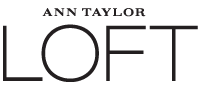 Maggy London
dresses are perfect special occasions without being too over the top to wear to church.
Would be a perfect Easter dress for only $128.
Ann Taylor Loft
also carries great dressy shirts and pants, but they are a little on the pricey side for what you get. Their dresses are to die for though. They carry "church" dresses as well as fun "going out" dresses.
This would be great for dinner, church, or work and only $79.99!
My two favorite expensive brands for formal dresses are...
and
Being a curvy girl herself,
Shoshanna's
designer makes clothes that fit me perfectly. Her prints are always whimsical and unique. The dress below retails around $350 though.
Milly
dresses are also unique. Her style ranges from crazy patterns and cuts to clean lines and classy designs.
I ADORE the dress below which would relieve my bank account of $335.