I swear I am still here ya'll. Things are a little hectic right now around the Edmondson household. We've had
more
than too much going on.
My precious Mema Dean has been moved to a rehab facility following a fall that resulted in a back surgery that caused her to crash on the operating table.
Praise God
for amazing doctors who brought her back to life, even if it did mean her being intubated, having a few broken ribs from chest compressions and scaring our family to death. She is recovering well and slowly getting back to her usual self, but it has been so hard for her to go from being an independent matriarch of our family to having to be taken care of, doing constant physical therapy and living in an assisted living/rehab facility. She will hopefully be home before Christmas, but keep praying please!
Mema Dean, Mama, Me & Deanna on Mother's Day 2012
Sawyer has also been sick with an ear infection... eye infection.. AND upper respiratory infection. He is on ear drops, eye drops and an antibiotic and let me tell you,
putting eye drops in a squirmy 21 month old's eyes?
Yeah, it is seriously
next to impossible.
He started feeling bad the Sunday after Thanksgiving and is just now getting better but has definitely spread the love and given Josh and I the respiratory stuff.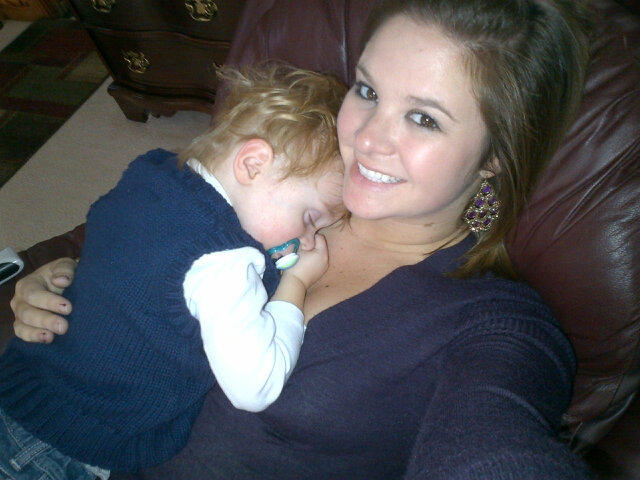 little post-Turkey lunch nap for the Bug
Then of course there is Christmas shopping, decorating and planning for the
fun-filled (but busy)
next couple of weekends. Can't wait for things to calm down so I can have some time to sit down and blog again! See ya'll soon!