I die for anything coconut, so when I found a great
recipe
from Skinny Taste for Skinny Coconut Shrimp, I knew I had to make it. I just edited it to be
gluten-free
AND
fried (I am from Eastern NC y'all) and then used
this recipe
from Epicurious for a Cilantro-Lime Dip.
Also, I use my "Cool Daddy" deep fryer for EVERYTHING I fry, it is so easy, clean and
much safer
when you're as accident prone as I am (nobody likes crazy hot grease popping into their eye, ouch).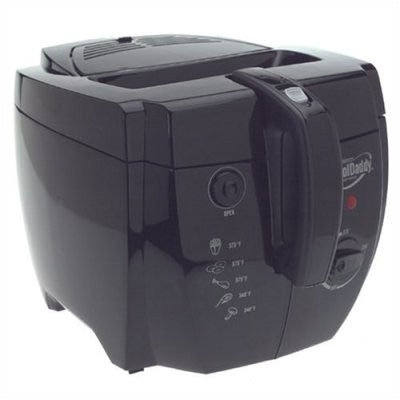 Coconut Shrimp Ingredients:
1 lb. peeled, raw shrimp (the bigger, the better)
1/2 cup shredded sweetened coconut
1/2 cup crushed Gluten-Free crackers (I use Crunch Master "Sea Salt")
2 tbsp Bob's Red Mill Gluten Free flour (or just whatever rice flour you like)
1 large egg
pinch salt
oil (for frying)
1.
Set up your dredging station. I love shallow bowls for dipping and dredging and honestly the best kind are
Cool Whip
containers, no joke.
2.
Dip you shrimp into the flour then shake off excess, then dip into the egg, followed by the coconut and crushed cracker mix.
3. Once you have battered all your shrimp, pop them bad boys in the fryer and cook about 12 to 13 minutes (until outsides are brown and shrimp are pink).
yes I know how gross the fryer looks, it shows how much I use it though!
4. Take them out and allow to cool on paper towel-covered plate (absorbs extra grease). Then serve with Lime-Cilantro dipping sauce (see recipe below).
Lime-Cilantro Dip Ingredients:
1/2 cup mayonnaise
1/4 cup sour cream
2 tablespoons finely chopped cilantro
2 teaspoons grated lime
1 tablespoon fresh lime juice
Mix ingredients and serve with shrimp!